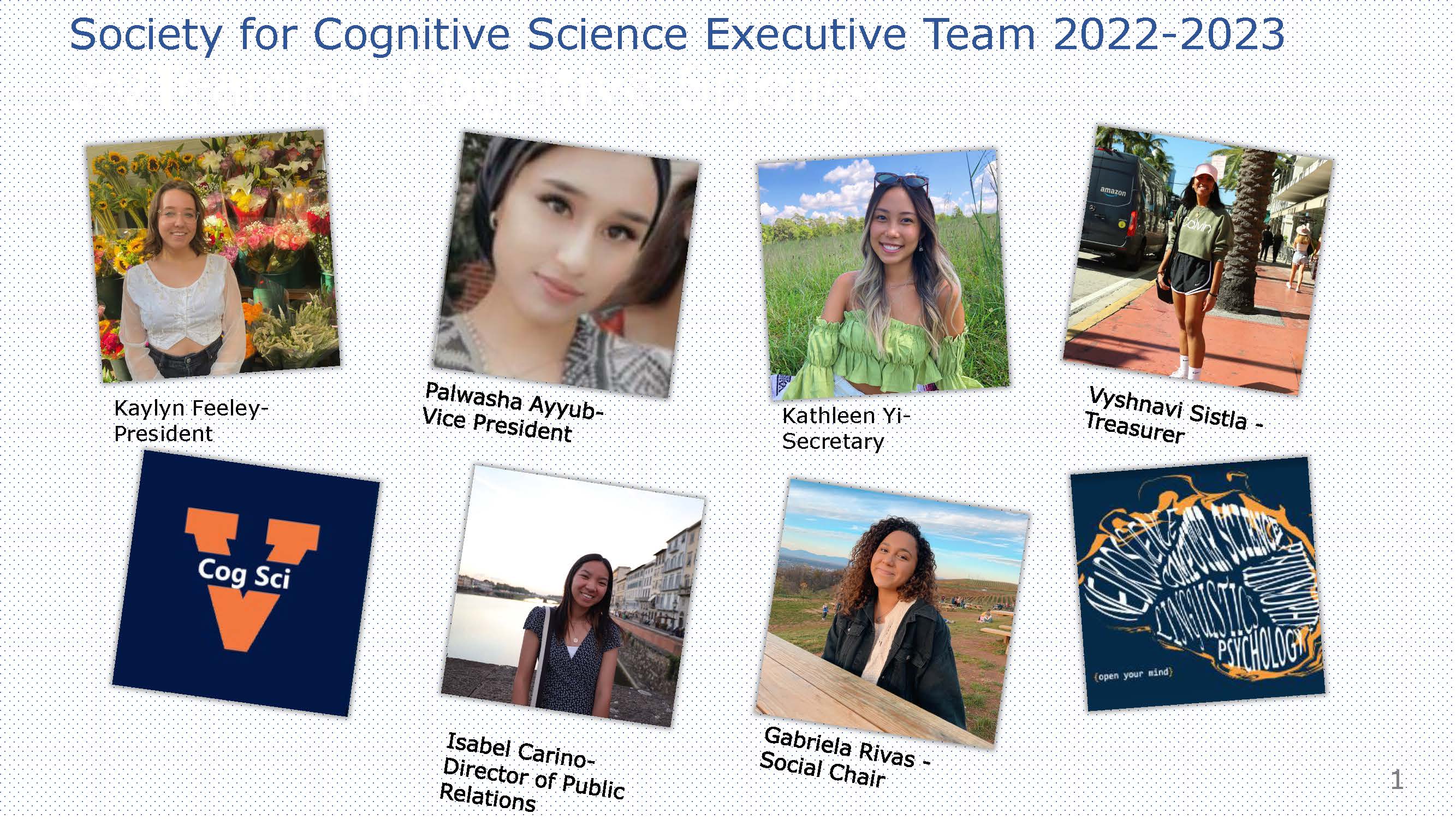 UVA Society for Cognitive Science
The Society for Cognitive Science (SCS) at the University of Virginia is an academic and social organization for all students interested and engaged in the interdisciplinary field of Cognitive Science. Our mission is to introduce and help (students) to explore the different subfields such as cognitive psychology, linguistics, philosophy, neuroscience, and computer science from multiple, diverse perspectives.
MEET OUR 2022-2023 EXECUTIVE TEAM!
President: Kaylyn Feeley  (kbf8sa@virginia.edu)
Vice President: Palwasha Ayyub (pa6bh@virginia.edu)
Secretary: Kathleen Yi  (ky4pqh@virginia.edu)
Treasurer: Vyshnavi Sistla (vs8bg@virginia.edu)
Director of Public Relations: Isabel Carino (cmc8smh@virginia.edu)
Social Chair: Gabriela Rivas (gsr3qhx@virginia.edu)